30 hours of intensive training in clinical and practical techniques and treatments for all
shoulder problems including:
Impingement Syndrome

Tears (Labral, SLAP, Rotator Cuff, etc.)

Frozen Shoulder

Impact

More!

Why should I become certified in treating shoulders?
Just as the medical profession has specialists, the chiropractic profession has specialists. When you become a specialist, you open a new door to your practice!

Shoulder problems are one of the top reasons people seek treatment. It is also one of the most difficult problems to treat with very few doctors truly qualified or educated to successfully treat them.

This certification program will give you the knowledge and expertise to not only restore function in these patients, but also to at times avoid a surgery that may not have the best outcome for the patient.

Learn about shoulder injuries, diagnosis, testing and treatments that will enable you to be the health care practitioner that people go to for all shoulder issues in your area!

Few doctors have this expertise...YOU have the chance to expand your knowledge and practice!
Shoulder Certification Program Includes:
One-on-one practical applications of diagnosis, tests, treatments for all shoulder issues. You will be immersed in the treatments with the top shoulder specialist in the country! Dr. Jack Dolbin will teach you to diagnose the true problem and treat the patient and avoid surgery! You will practice the tests, the techniques and treatments until you have excelled in shoulder injury treatments.

Upon Certification Fetterman Events will send a press release to your local papers and notify the local high schools and/or colleges and athletic teams that YOU have been certified in treating shoulders. This will include the specific types of injuries that you can now treat successfully!

You will receive a certificate to display in your office that informs your patients of your specialty in shoulder treatments.

The 30 hour program takes place over one weekend to enable you to get right to work the following week!

SESSION DESCRIPTIONS
Day 1 (8 Hours): Advanced Anatomy, Pathophysiology, Kinesiology, Neuroanatomy, Imaging - Hands On
Demonstrations

Day 2 (12 Hours): Diagnosis, Diagnostic Tests & Treatments - Hands On Demonstrations & Practice

Day 3 (8 Hours) Review & Exam: Must pass exam with 75% or higher for Certification.
Practical & Written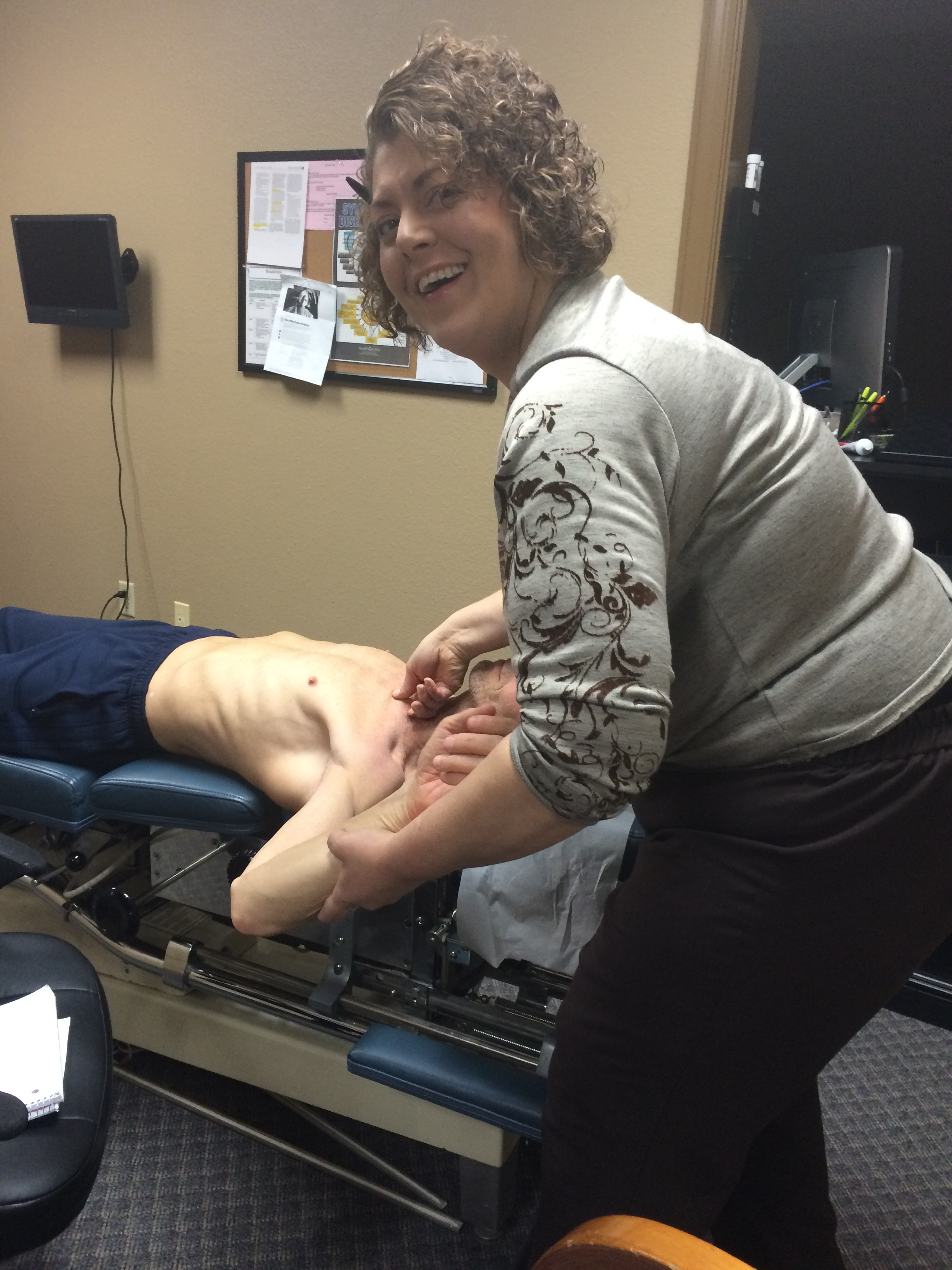 To become Certified, you must complete this 30 hour program and Pass the exam with 75% or higher
$1200 per DC
(Doctor Program Members only $900)
Fee includes:
30 hours of training

Exam

Certificate to Display

Press Release to your local




papers/media

Notification to your local schools &




athletic teams
Testimonials from Doctors who have become Shoulder
Specialists

"This has completely changed my practice! Before I took this
course, I was struggling in my practice...patient load was
down and so was income. After taking the course, Fetterman
Events sent out the press releases and letters to my
community and I have a waiting list for patients coming in." -
Dr. Walker, Erie, PA

"I can't believe how much my practice has grown since I took
this program and started implementing these treatments!
Patients are amazed that I can actually fix their shoulders
after just the first visit most times!" - Dr. M. Spiers, Toledo, OH

"I have patients that have had chronic shoulder problems for
years - a couple have had them for more than 10 years.
They were skeptical, but as soon as I used the treatments I
learned in this program, they could move without restriction
right away. I now have more patients referring to me than I
can see in a week!" - Dr. Limle, Cincinnati, OH

"I now have a 2 week waiting list for patients to get in to see
me and it's all due to the shoulder patients I'm getting in now.
It's terrific! It's made such a difference in my practice!" - Dr.
Ken, Appleton, WI