Get back to the basics of health with Dr. Dolbin. Many studies show the importance of diet, exercise and lifestyle balance on mental health, which extends to functional health. As chiropractors, we need to look at the whole picture, not just the site of symptoms. Using new research from many different well-respected sources, Dr. Dolbin has put together a program that outlines the major influences on mental issues such as dementia and alzheimers and how chiropractors can help patients slow the effects and in some cases even reverse the changes in the brain.
This is a revolutionary program that will bring a new outlook on these debilitating diseases and enable chiropractors to offer a valuable service to a growing population that are affected with the symptoms associated with mental decline.
12 CE Hours for
SC, NC, GA
Includes 3 Boundary Hours
$249 per DC
*Rate increases to $299 week of seminar
Cancellation/Refund Policy: Registrations are fully refundable up to 1 week prior to the date of the seminar. Within 1 week of a seminar,
fees are nonrefundable.
We make every effort to not cancel a seminar. However, if there are less than 20 doctors registered for a seminar one week prior to the date of the seminar, Fetterman Events may opt to cancel or reschedule the seminar. If this happens, each registered doctor will be notified via email and any registration fees paid will be refunded in full unless the doctor chooses to attend a rescheduled seminar or switch to a different seminar altogether. Once a seminar has reached the minimum 20, it will be indicated on this website.
THIS SEMINAR WILL NOT BE CANCELLED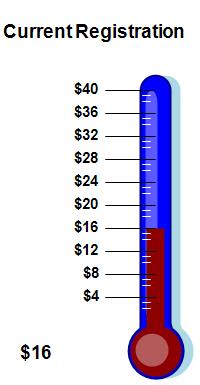 Fetterman Events reserves the right to change topics and/or speakers if absolutely necessary. Registered doctors will be notified if this change is to occur as soon as possible and attendee will have the option to opt out of the seminar. If a change is necessary, we will ensure that the change includes CE approval.