The Learning Lab is intended to teach the basic techniques and methods associated with clinical applications of Class IV Laser Therapy. Participants will have the opportunity to get hands on, practical experience with this modality. Areas of focus include techniques on how to reduce pain, eliminate swelling and sedate spasm. Ample time will be provided for students to ask questions and develop readiness in use. A brief interactive discussion on implementing Class IV Laser Therapy into practice will conclude the lab.
Learn the difference between Class IV and other laser options
Implement and explore various methods and techniques of low level laser treatments for a wide variety of frequently seen clinical conditions
Participants will perform basic laser therapy techniques to enhance outcomes
Implement and explore treatment methods including pain reduction, the elimination of swelling and sedating spasm.
Explore the role of laser therapy in the clinical practice and discuss strategies for reimbursement and proper documentation of laser therapy.
Participants will be exposed to the basic mechanisms of laser therapy and review the latest evidence for practice.
Understand the relationship between power, frequency and dose as it relates to laser therapy and the "Impossible Dose" Dilemma
 
Class IV Lasers have revolutionized pain treatment. Although this modality has existed for awhile, the advent of the more powerful Class IV devices has speeded up pain treatment, which is a natural fit for most chiropractic practices. Combined with chiropractic manipulation, lasers target the source of the pain, both acute and chronic, and dramatically reduce the symptoms. Learn about the many benefits of Laser Therapy, including it's non-invasive, painless nature, ability to reduce swelling and speed the healing process, and most importantly, provide an alternative to drugs and surgery. Incorporating laser therapy into an existing practice creates opportunity for treating both current and potential new patients whose pain could be lessened or eliminated.
12 CE hours
Includes 1.5 Boundary/Ethics hours
$249 per DC
Rate increases to $299 week of seminar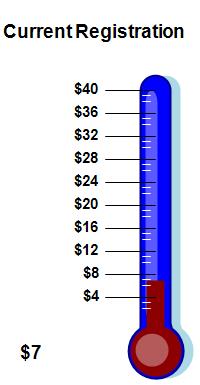 Cancellation/Refund Policy: Registrations are fully refundable up to 1 week prior to the date of the seminar. Within 1 week of a seminar, fees are nonrefundable.
Fetterman Events reserves the right to change topics and/or speakers if absolutely necessary. Registered doctors will be notified if this change is to occur as soon as possible and attendee will have the option to opt out of the seminar. If a change is necessary, we will ensure that the change includes CE approval.