Jack Dolbin, DC, CSCS - Former NFL Superbowl Player for the Denver Broncos, is well known for his successful treatment of shoulder injuries. Other medical professionals in his area consistently refer patients to him when they present with shoulder problems. One D.O. stated, "You're the only one I'll refer to because you do the most complete diagnosis and treatment that I've ever seen.". Another surgeon says, "I send my shoulder patients to Dr. Dolbin before trying surgery. Usually, Dr. Dolbin can successfully treat them and get them fully functioning in a short time".

In this seminar you will learn his methods of assessment, diagnosis and treatment. Dr. Dolbin will discuss:

* Practical Treatments and protocols for conditions you see every week!
* The Principles of Manual Medicine...true Chiropractic Treatment
* Diagnosis, Treatment, Rehabilitation and Prevention of common injuries.
* Neurological Factors in Common injuries.
* Common Injuries, signs of stress injury and the use of taping, conditioning, orthotic use and evaluation.

You'll gain:
* A thorough understanding of the mechanism of specific shoulder injuries.
* Knowledge of protocols for the resolution of injury including the use of modalities.
* Specific Treatments for Shoulder Injuries that are proven successful.
12 CE hours
Includes 4 hours of Risk Management
$249 per DC
Rate increases to $299 week of seminar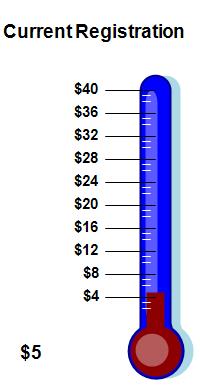 Cancellation/Refund Policy: Registrations are fully refundable up to 1 week prior to the date of the seminar. Within 1 week of a seminar, fees are nonrefundable.
Fetterman Events reserves the right to change topics and/or speakers if absolutely necessary. Registered doctors will be notified if this change is to occur as soon as possible and attendee will have the option to opt out of the seminar. If a change is necessary, we will ensure that the change includes CE approval.