In this seminar Dr. Morgan will teach:
Athletic and Kinesio taping methods for all major areas of the body
Overview of examination and treatment of common injuries
Working as a team or event chiropractor in various circumstances. How to get involved. Patient/athlete forms, informed consent and risk management.
Sports Chiropractic clinical pearls and tips
Case Studies in Sports Chiropractic
Concussion protocols
Sports Chiropractic is for everyone. It doesn't just benefit your athletic patients, but is valuable for your everyday regular patients also. Every patient wants to improve or regain something they've lost. Whether they'd like to run faster, or jump higher; or just to be able to bend over without pain. They want the easiest, fastest, safest way to recovery and improvement.
Please wear comfortable, loose clothing as this is a hands on program.
Having a lifelong interest in sports and athletics, Dr. Morgan pursued the advanced post graduate Certified Chiropractic Sports Physician designation through National College of Chiropractic, completing the 3 year Sports Diplomate programin 1993. Dr. Morgan has served on the Board of Directors of the Michigan Chiropractic Society was chairman of the MCS Sports Committee. In the early 1990s he served as event chiropractor for the Professional Bowlers Association, the Internation Jet Ski Association, inline skating events, rodeo and bicycling races in Michigan.
A former motorcycle racer and mechanic, Dr. Morgan followed his passion, and in 1994 began working with the American Motorcycle Association Grand National Flat Track racing series. In the ensuing years, Dr.Dale has served at over 120 national races around the country, ranging from Del Mar, California, to Daytona Beach, Florida. Frequently, Dr Morgan is the only physician at these events and is called on to evalulate and treat serious injuries from broken bones to concussions in addition to the usual racing assortment of sprains, strains and bruises.
Dr. Morgan also served as Team Chiropractor for the Detroit Vipers Hockey team of the International Hockey League from 1995 to 2002. In this capacity, Dr. Morgan worked directly with the team surgeons, doctors and trainers. Keeping a chiropractic adjusting table in the trainer's room at the Palace of Auburn Hills arena, Dr. Morgan was often called on to treat the players before, between periods and after games. A number of former players continue to see Dr. Dale for regular chiropractic care.
As a sports chiropractor, Dr. Dale tends to view all patients as athletes. At least in the context that they're seeking his care and counsel to either perform better or to regain something that they've lost. This might be someone who wants to perform at his or her optimum. To be able to run faster, jump higher or perhaps in the case of a motorcyclist, to be able ride harder and longer. Or, maybe that patient is just hoping to be able to bend over to tie their shoes without pain. Regardless of the case or condition, we always offer the patient all available options to return to their full potential as quickly as possible.
10 CE hours for NH
NH Approval # 3700
$0 - Doctor Program Members
$249 per Non-Member DC
$159 per Non-DC
Rates increase $75 week of seminar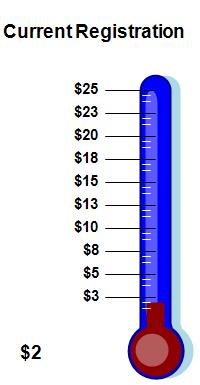 Cancellation/Refund Policy: Registrations are fully refundable up to 1 week prior to the date of the seminar. Within 1 week of a seminar, fees are nonrefundable.
Fetterman Events reserves the right to change topics and/or speakers if absolutely necessary. Registered doctors will be notified if this change is to occur as soon as possible and attendee will have the option to opt out of the seminar. If a change is necessary, we will ensure that the change includes CE approval.