Dr. Hayes feels that the principle reason doctors are not getting paid for what they deserve is due to poor documentation. Claims adjustors must match their standards for payment against the documentation of the doctor. If it does not match, the doctors' bills get reduced. You will learn what you have to do in order to be paid for your services.
Dr. Brad Hayes has been a practicing chiropractor for 37 years. He has served as President of the Oklahoma Board of Chiropractic Examiners, President of the Chiropractic Association of Oklahoma twice, and nationally as President of the Congress of Chiropractic State Associations twice. He has been an active instructor both nationally and internationally with specific expertise in Documentation, HIPAA, and ICD coding. Dr. Hayes has served as a consultant to Blue Cross Blue Shield of Oklahoma since 1985, and has been actively involved in chiropractic policy guidelines as well integrating chiropractic into group health and managed care. He has worked with most major Health Insurers including Medicare and Aetna in addition to Blue Cross Blue Shield in various states and Personal Injury companies including Allstate, State Farm, Farmers, USAA, etc. Nationally he has served on the board of the National Association of Specialty Health Organizations, and multidisciplinary organization that has influenced health policy nationally. Dr. Hayes has reviewed over 50,000 chiropractic claims. He is on the Medicare Advisory Committee for Novitas, the Medicare carrier for Oklahoma. He has nationally taught the principals of documentation and has aided chiropractors that have been under audit, to overcome Medicare and Health Plan audits. He has served as the compliance officer of a number of practices so that they can come into compliance for Medicare and HIPAA. He practices daily in a very busy sports injury and general and Medicare practice in Tulsa Oklahoma.
12 CE hours for NC
$0 - Doctor Program Members
$249 per Non-Member DC
$159 per Non-DC
NC Approval ID: 14484
Rates increase $75 week of seminar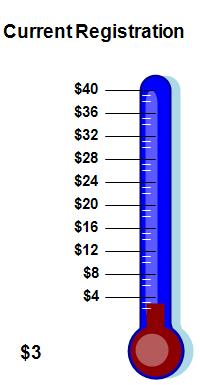 Cancellation/Refund Policy: Registrations are fully refundable up to 1 week prior to the date of the seminar. Within 1 week of a seminar, fees are nonrefundable.
Fetterman Events reserves the right to change topics and/or speakers if absolutely necessary. Registered doctors will be notified if this change is to occur as soon as possible and attendee will have the option to opt out of the seminar. If a change is necessary, we will ensure that the change includes CE approval.