In the traditional chiropractic model, the main purpose of spinal adjustment is to improve the health of the nervous system, particularly the autonomic nervous system (ANS). This seminar teaches chiropractors the rationale, procedure, and interpretation of evidence-based in-office testing that will monitor ANS changes following your spinal care, comparing pre- and post-adjustment findings. An additional feature of the seminar is the instruction on how to put together a case study on these findings, suitable for your website or, if you want to take it to the next level, in a peer-reviewed journal.
The testing covered in this seminar includes:
a. Skin temperature analysis (symmetry and pattern models). Instruments include simple single probe infrared thermometers as well as the elaborate TyTron thermographic system
b. Resting heart rate and heart rate variability. Technology includes App-based methods as well as a three-lead ECG unit.
c. Sit-to-stand heart rate test using App and radial artery palpation.
If you're looking for objective, evidence-based assessments to monitor autonomic function in your practice, this seminar is for you!
About Dr. Hart:
Dr. John Hart has 15 years of experience as a practicing chiropractor, 22 years as a researcher and educator at a chiropractic college, and 70+ papers published in peer-reviewed science journals. Hart earned his DC from Palmer College (Davenport), a master's degree in health science from Nova Southeastern University, and a certificate in Applied Biostatistics from the University of Washington.
12 CE hours available for SC, NC
NC Approval #: 15601
SC CE Broker: 20-701286
Includes 2 hours Risk Mgmt for SC
PACE Course ID: 6660

$0 - Doctor Program Members
$249 per Non-Member DC
$159 per Non-DC
Rates increase $75 week of seminar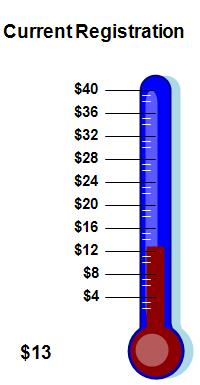 Cancellation/Refund Policy: Registrations are fully refundable up to 1 week prior to the date of the seminar. Within 1 week of a seminar, fees are nonrefundable.
Fetterman Events reserves the right to change topics and/or speakers if absolutely necessary. Registered doctors will be notified if this change is to occur as soon as possible and attendee will have the option to opt out of the seminar. If a change is necessary, we will ensure that the change includes CE approval.