Begin the day with Dr. Paul Jaskoviak. He will be reviewing acupuncture and meridian therapy focusing on master points. This course is for beginners as well as experienced doctors and will give you the tools you need to successfully treat your patients.
Dr. Dolbin will continue the day by giving an integrative approach to evaluation and treatment that requires assessment of the structural relationships between the viscera, and their fascial or ligamentous attachments to the musculoskeletal system.
Visceral Manipulation assists functional and structural imbalances throughout the body including musculoskeletal, vascular, nervous, urogenital, respiratory, digestive and lymphatic dysfunction. It evaluates and treats the dynamics of motion and suspension in relation to organs, membranes, fascia and ligaments. It also increases proprioceptive communication within the body, thereby revitalizing a person and relieving symptoms of pain, dysfunction, and poor posture.

Strains in the connective tissue of the viscera can result from surgical scars, adhesions, illness, posture or injury. Tension patterns form through the fascial network deep within the body, creating a cascade of effects far from their sources for which the body will have to compensate. This creates fixed, abnormal points of tension that the body must move around, and this chronic irritation gives way to functional and structural problems.


This seminar encourages attendees to practice these techniques during the class to enhance confidence in the treatments and effectiveness. Attendees are asked to wear comfortable clothes and if possible bring a portable or massage table.
12 CE hours for OH
*Includes 2 hours of Boundaries/Ethics
6 Acupuncture Hours included
$0 - Doctor Program Members
$249 per Non-Member DC
$159 per Non-DC
Rates increase $75 week of seminar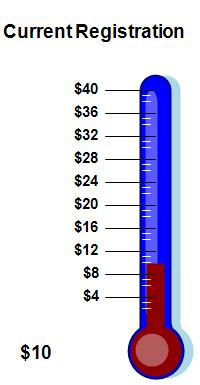 Cancellation/Refund Policy: Registrations are fully refundable up to 1 week prior to the date of the seminar. Within 1 week of a seminar, fees are nonrefundable.
Fetterman Events reserves the right to change topics and/or speakers if absolutely necessary. Registered doctors will be notified if this change is to occur as soon as possible and attendee will have the option to opt out of the seminar. If a change is necessary, we will ensure that the change includes CE approval.