Room Block at Four Points by Sheraton . Call (414) 481-2400 and let them know you're with Fetterman Events - ROOM BLOCK EXPIRES MONDAY, MARCH 11!
Techniques - Techniques - Techniques!
Join us to see a variety of techniques applied to help the same patients! We will present a couple of patient cases, then you will get to see several different ways to treat the same issue! Each technique will include 2 hours of demonstrations!
________________________________________
Class Schedule
Friday:
5:00 pm - 7:00pm - Nimmo Technique
7:00pm - 9:00pm - Cranio-Sacral Tech.
Saturday:
8:00am - 10:00am - Cox Flexion Distraction
10:00am - 12:00pm - Upper Cervical (HIO)
12:00pm - 1:00pm - Lunch
1:00pm - 3:00pm - Myofascial Disruption
3:00pm - 5:00pm - Diversified
5:00pm - 7:00pm - Nutrition
7:00pm - 9:00pm - Rehabilitation
Sunday:
8:00am - 2:00pm - Chiro. Neurology & Treatment for Migraines, ADD/ADHD & Concussion Protocols - Dr. Jeff Hayden
Up to 24 CE hours for WI, IL, IA
$0 - Doctor Program Members
$299 per Non-Member DC
$199 per Non-DC
$249 One day only
Rates increase $100 on March 26
Rates increase another $100 on Mar. 31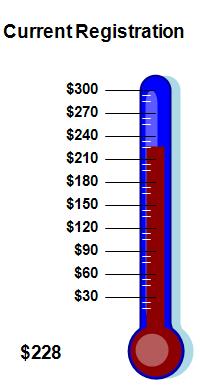 Cancellation/Refund Policy: Registrations are fully refundable up to 1 week prior to the date of the seminar. Within 1 week of a seminar, fees are nonrefundable.
Fetterman Events reserves the right to change topics and/or speakers if absolutely necessary. Registered doctors will be notified if this change is to occur as soon as possible and attendee will have the option to opt out of the seminar. If a change is necessary, we will ensure that the change includes CE approval.